Well start off with tips and locations with a mix of the things we enjoyed most about our trips to the Florida Keys.
As always, most my trips are all about the photography. I spend most my time in the desert canyons or mountain regions with strenuous hikes with either 30 pounds of camera gear or 50 pounds of both camping and camera gear. But the trip to the Keys was a pleasant change for sure. Only compliant was the 27 hour drive from Dallas. Should have just flown in. But I like to have the freedom and mobility at all times and never want to be hindered by a rental or restrictions on what I can bring with me.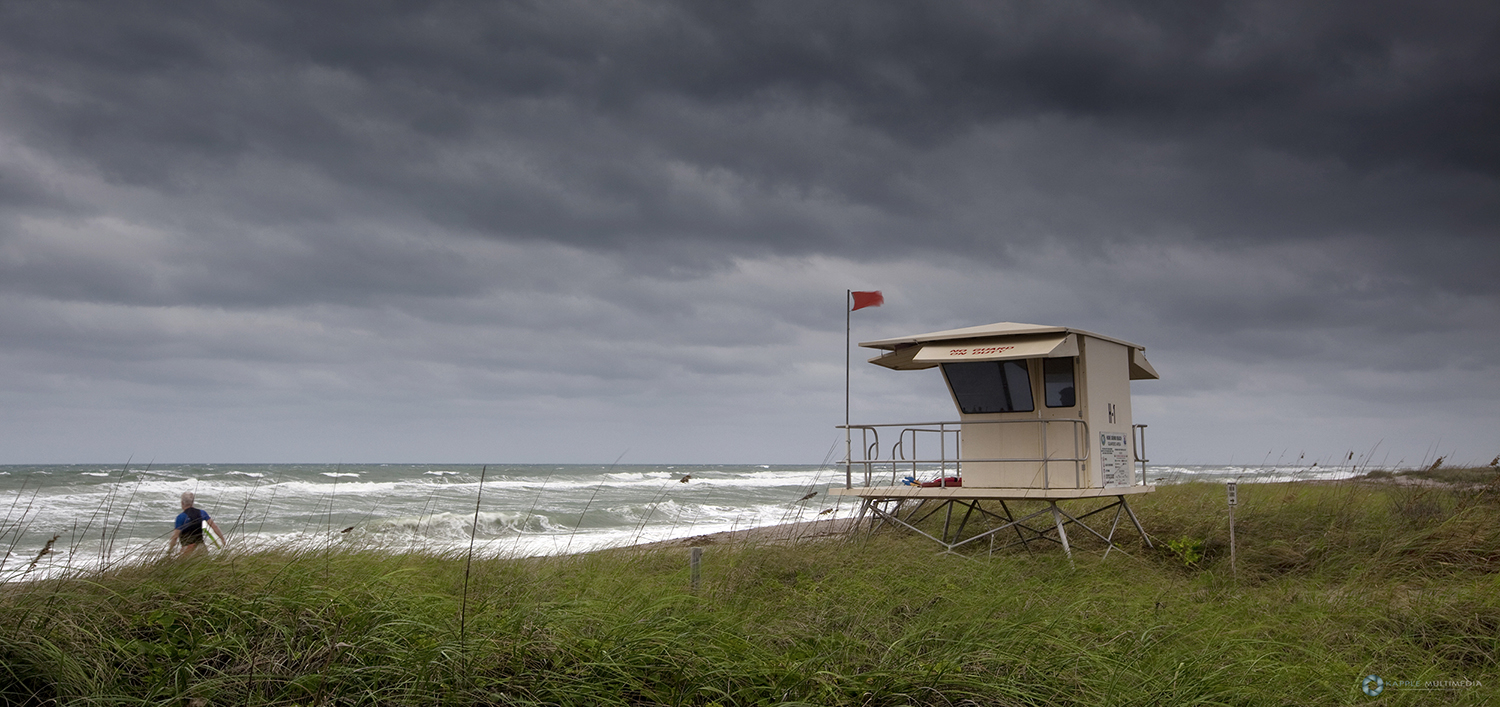 With a brief stop in Jupiter to photograph the Blowing rocks at Coral Cove State Park, I split this trip in two. First part of the trip was to hang out at Key Largo and shoot the upper Keys. Then move on to Key West to focus on the lower Keys.
I found the best spot for sunsets to be at a bird sanctuary believe it or not. It is on the Bay side of the Island. It's called the Florida Keys Wild Bird Center. Here is a link to their website and address. http://fkwbc.org/index.php/contact-us. GPS coordinates to turn in to the place is 25.031835° -80.503098° Here you pay a small donation and you get your fill of wild birds on the back side of the Key and also get to see the birds they are helping to recover. Numerous birds hang out in this area for the free food. So if you are looking for the perfect sunset spot or want to photograph wild birds that are accustomed to people being around, this is a must see place to mark on your map. They practically pose for you.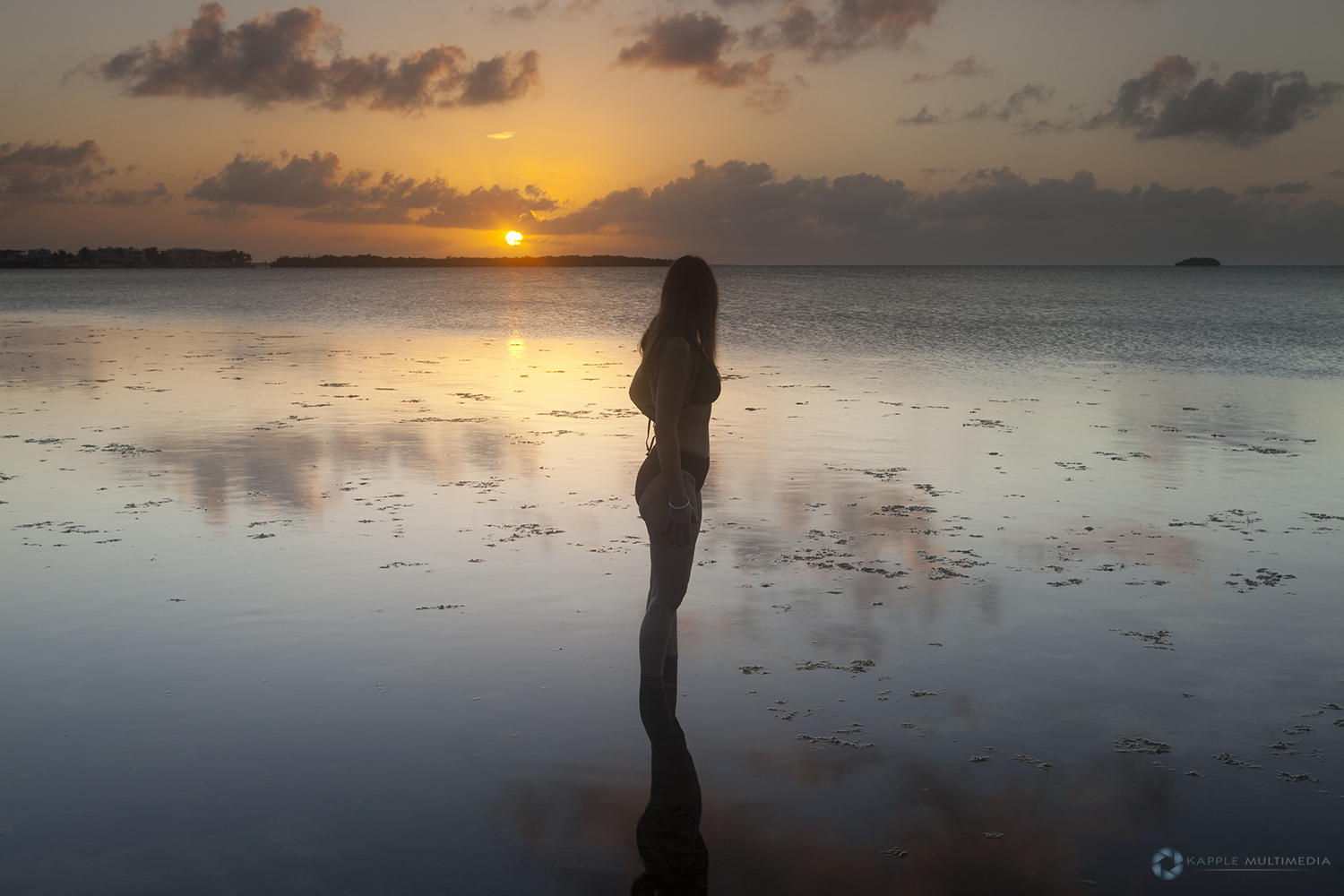 For a good morning spot, there is a place called Garden Cove. Park here 25.03211, -80.50455 and walk out to the water's edge. It's on the ocean side and I was scrambling to find a spot to be my first morning with no time to really scope a place out. Found t by accident.
The rest of my mornings and sunset shots were spent way south at Anne's Beach, south of Islamorada Key and Lower Matecumbe Key. GPS for the turn off here is 24.846833° -80.744380°. I shot here several times doing night time photography and morning shots. On South across the bridge is a home that was damaged by a hurricane and abandoned on the bay side. You can't miss it. There is a gate here, but it was unlocked when I was there so I had some interesting shots here as well.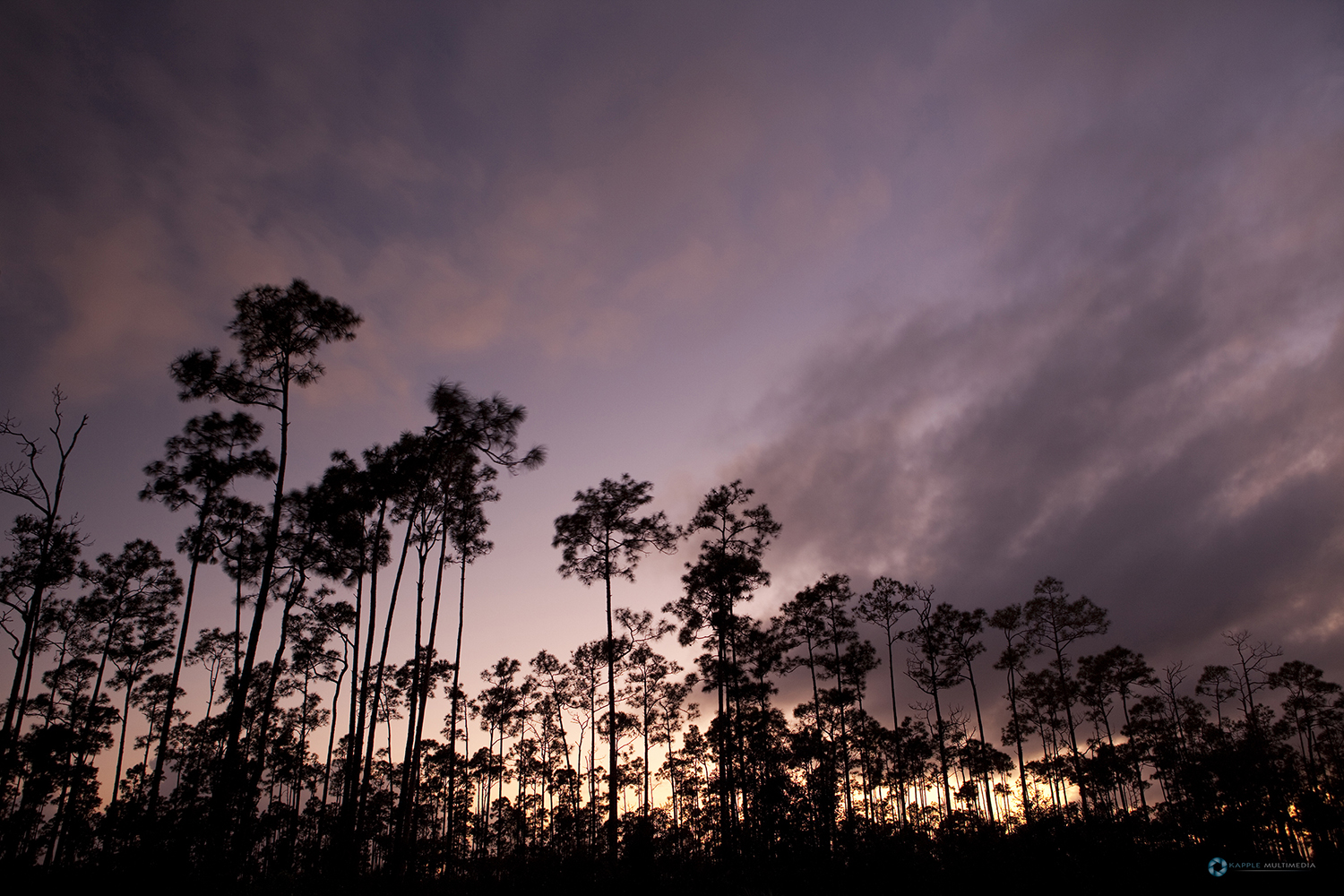 After just three days in the Key Largo area, I also explored John Pennekamp Coral Reef State Park and a sunset at the Everglades National Park. Then it was time to move on south towards Key West.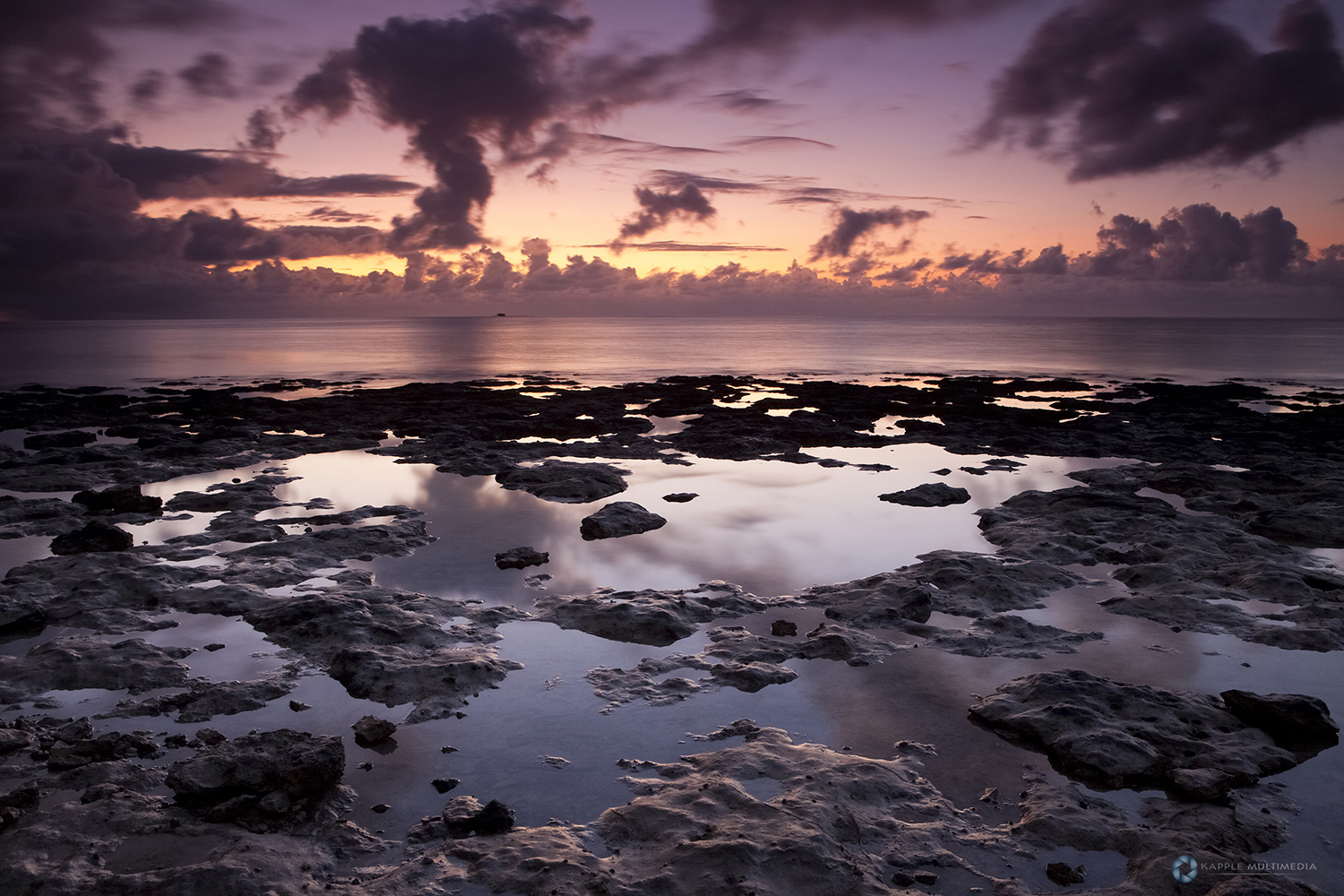 From a photographers point of view, I did not care much for Key West, I wanted to shoot the more secluded locations and we stayed at the Double Tree Hotel, which was at the furthest eastern point of Key West. This helped me get out quickly at 4 am to get to some of the other Keys I would photography. I spent most my time at Big Pine Key, Bahia Honda Key and Spanish Key. These were the best locations in my opinion for the secluded spots with lots of Mangroves for foreground subject matter.
I am going to give away my secret spot for Big Pine Key. I spent two mornings here. GPS location to park is 24.641933° -81.332535°. Then hike about a quarter mile to the ocean side for sunrise shots. Lots of good mangrove trees here and some rocky areas to use as foreground subject matter. Target area here is 24.639784° -81.332462°. Spend time walking along the beach, You will find some areas where you will sink in seaweed. But keep walking around and find your spot. I came here the day before and scouted around looking the area over.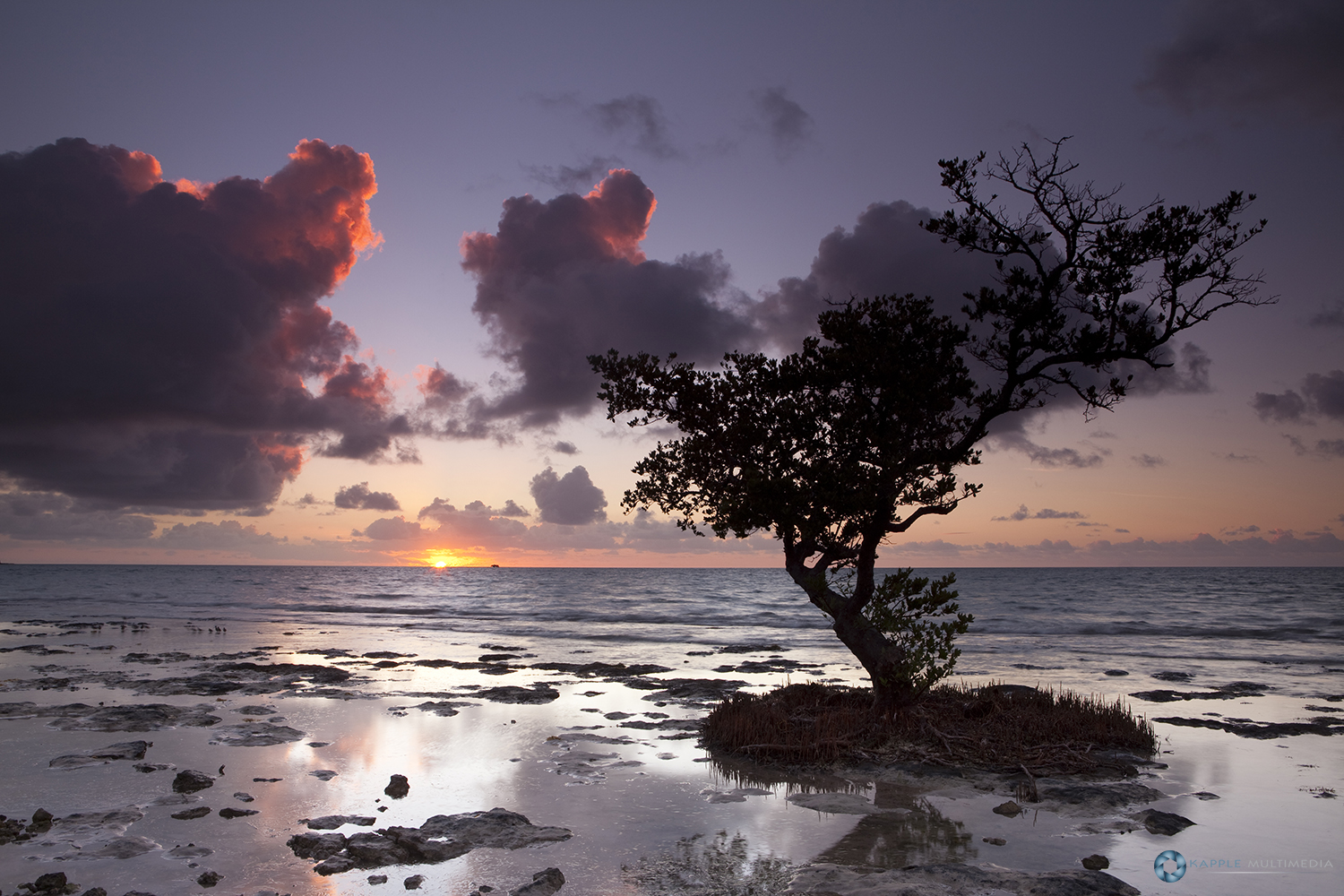 The second best location for my morning shots was just north of here at Spanish Key. Nice rocky area for Florida. I got here at 3am too shoot my favorite shot here. That magic moment when you can see the suns glow and the stars. Only lasts for about 10 minutes. Safest turn in for this spot is 24.654865° -81.299890°. Lots of mangroves here as well. But look it over in the daytime to see the best spots. I shot the area keeping the Old Bahia Honda Bridge out of my shots. It did not interest me much, but you may like it.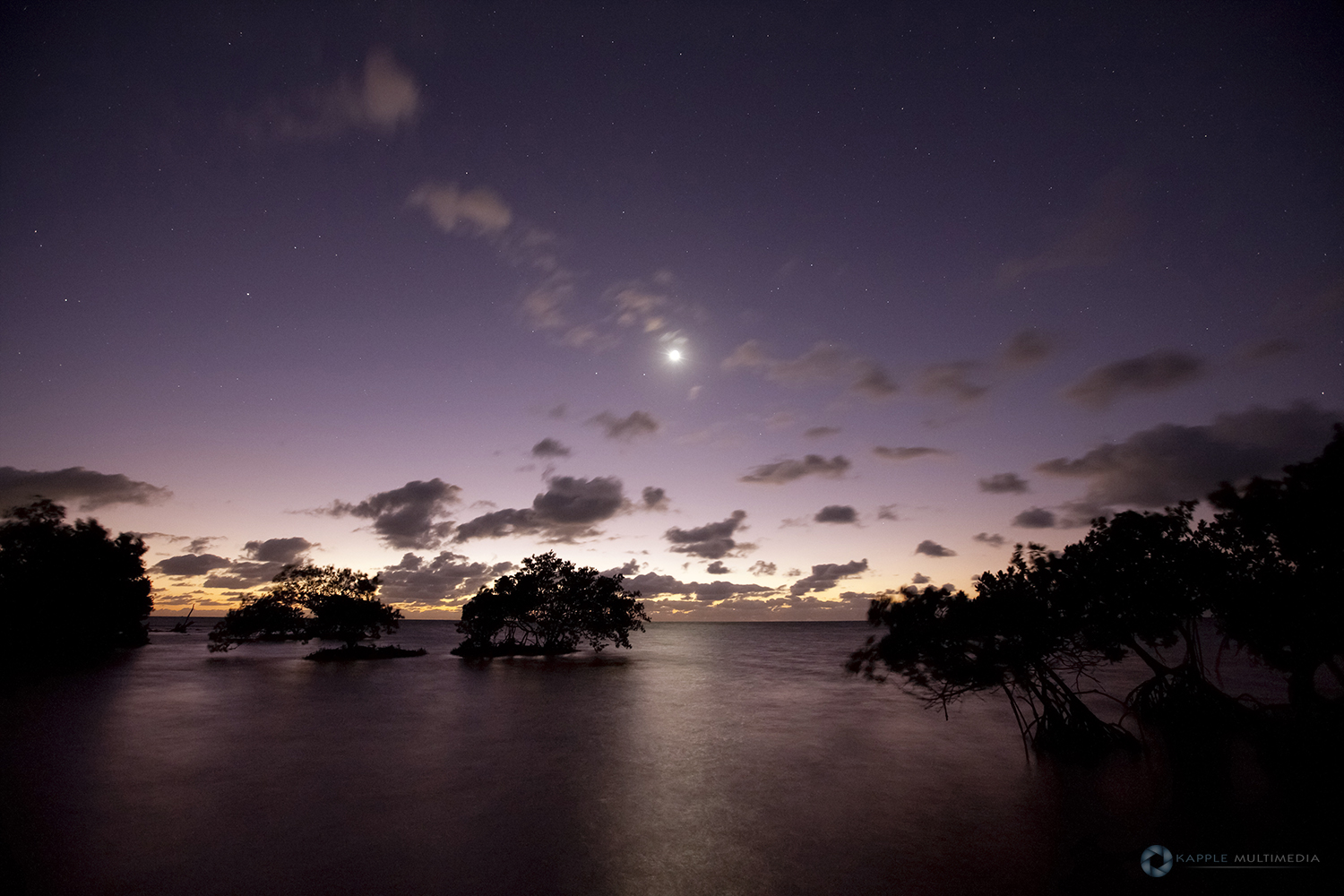 Bahia Honda Key is one of the prettiest Keys around, but you will have to camp here to avoid the times they close and open the park. But it is worth it. Has some of the cleanest and prettiest beaches with lots of trails to go explore. So devote some time for it.
So On to Key West. My wife loved it. I hated it. It's a tourist trap. But we all know that. Since we stayed at the Double Tree. My recommendation is to just park the car and take advantage of the shuttle service to the main attractions. They run every thirty minutes. I covered most the area doing this. But I did drive to Fort Taylor State Park for Sunset. They shut and close the park down at sunset, but you have plenty of time to get your shot. I recommend heading to the furthest point south and west. 24.545453° -81.812463°. Here there are nice large rocks to climb on and get some good shots. Beaches are also very clean here with plenty to see, like the old Fort. So we spent an entire day here. There is a small entrance fee to get in but it is worth it.
I shot a lot at night around Mallory Square as well as a sunset shot. The typical tourist areas are all located here and there is a tone of info about all that everywhere on the net. So I am not going to go over that much.
I will say this for shooting at night in this area, watch your back. There are people looking to steel and take advantage of the dumb tourist with $10,000 dollars worth of camera gear. But I had a friend with me who used to live in Key West with me taking me around, as well as a .45. So I was not too worried. Duval Street is pretty safe to be at all times. Just do not deviate to far from it. It is sad that the lighthouse is right near a not so friendly neighborhood. But I took the risk and shot it at night time anyway.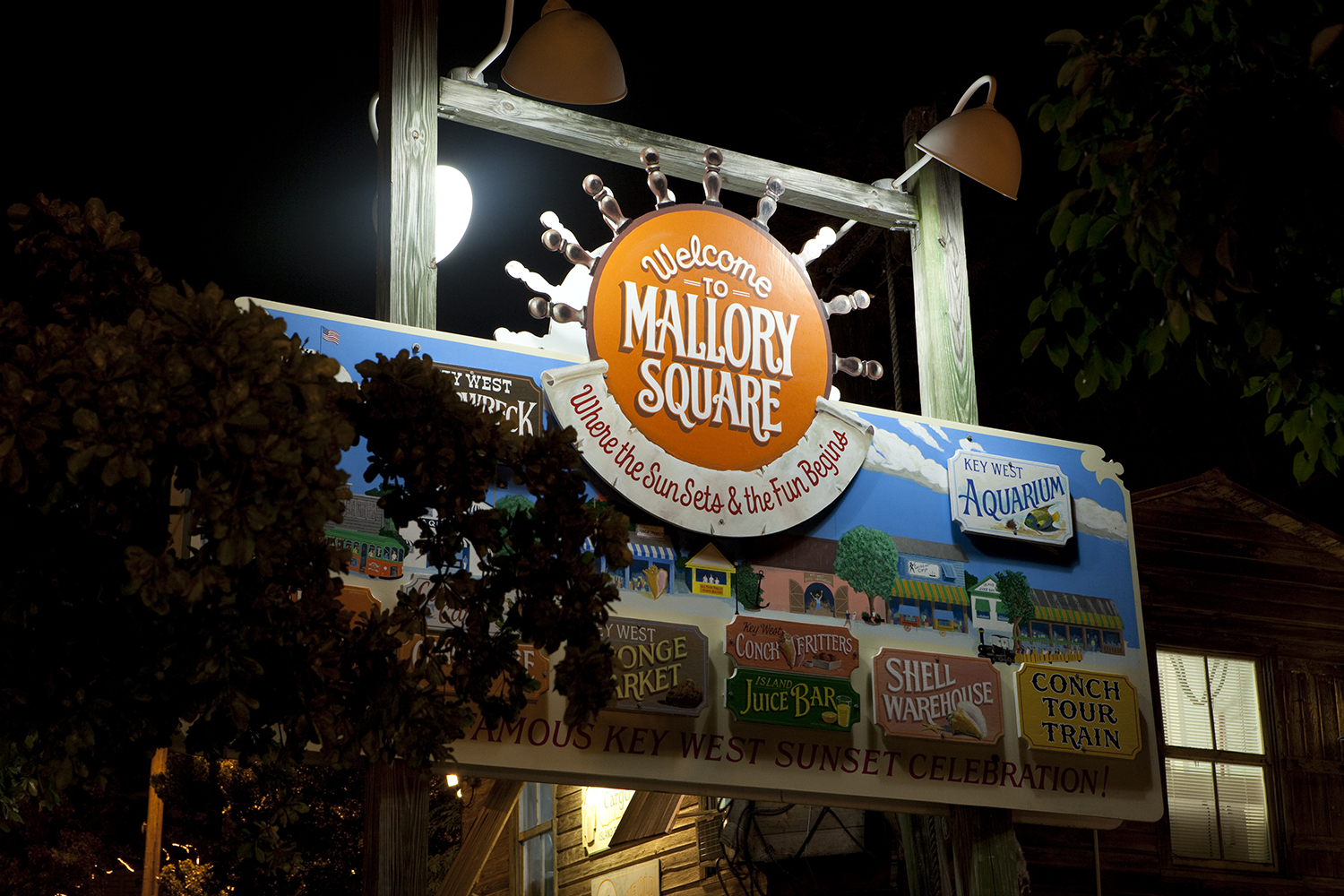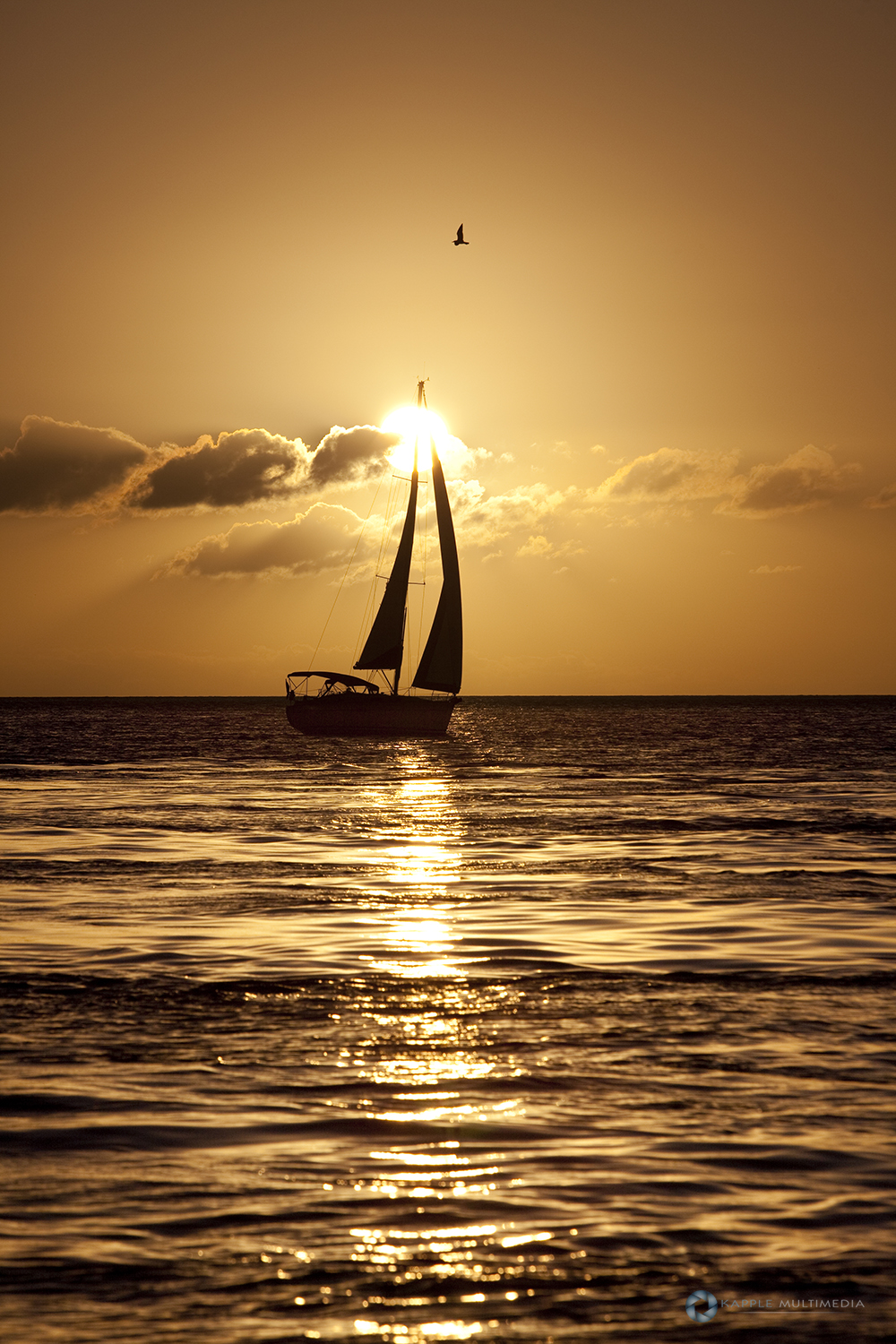 A lot of the nicer beaches are on resorts. So they are hard to get to. I just did not feel like paying $300 a night to stay there when my main focus was on the more remote Keys.
Also a word of advice. When driving through the towns on the smaller Keys, watch your speed. Handing out tickets is how they pay for the cops salary. Also, near Big Pine Key, the small Key Deer are all over the place here so slow down around here as well. You would hate to hit one by accident. They are very small deer, about the size of a large dog. And they are endangered and this is their habitat.
I plan on heading back here soon. So many other smaller Keys to go explore. You can't see it all in one trip.
Dry Tortugas National Park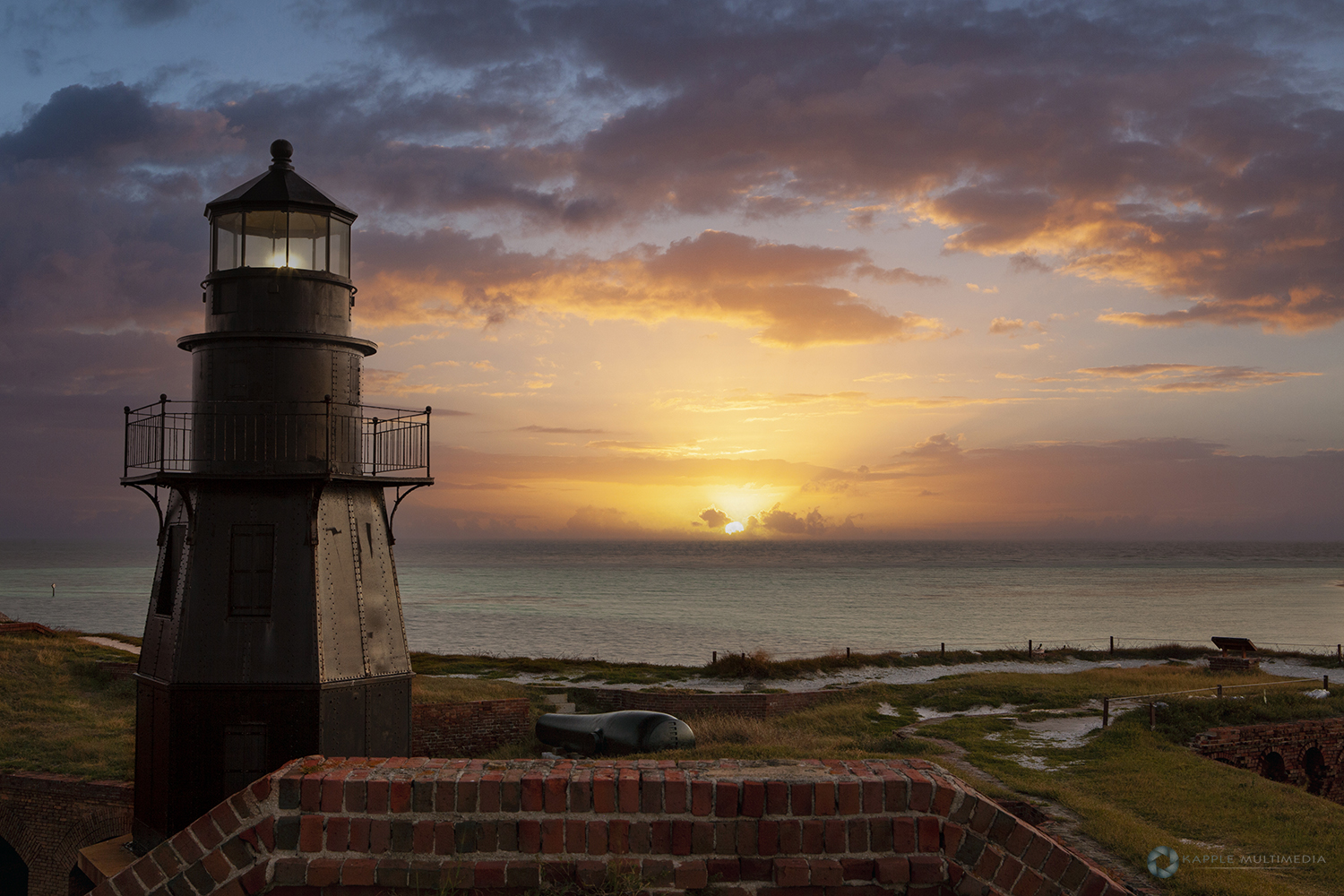 Dry Tortugas National Park is in the Gulf of Mexico, west of Key West, by about 70 miles. Only way to get there is by charter boat or sea plane. They allow camping there but only 10 people at a time. I took the boat there and camped for two nights and virtually had the place to myself at night. There was only one other person there camping at the time. Was great because there were also no crowds at first light for sunrise and very few for sunset.
I set up three cameras doing time laps each night at different positions around Ft Jefferson. Each was for two or three hours, then I would reposition them and start a new one.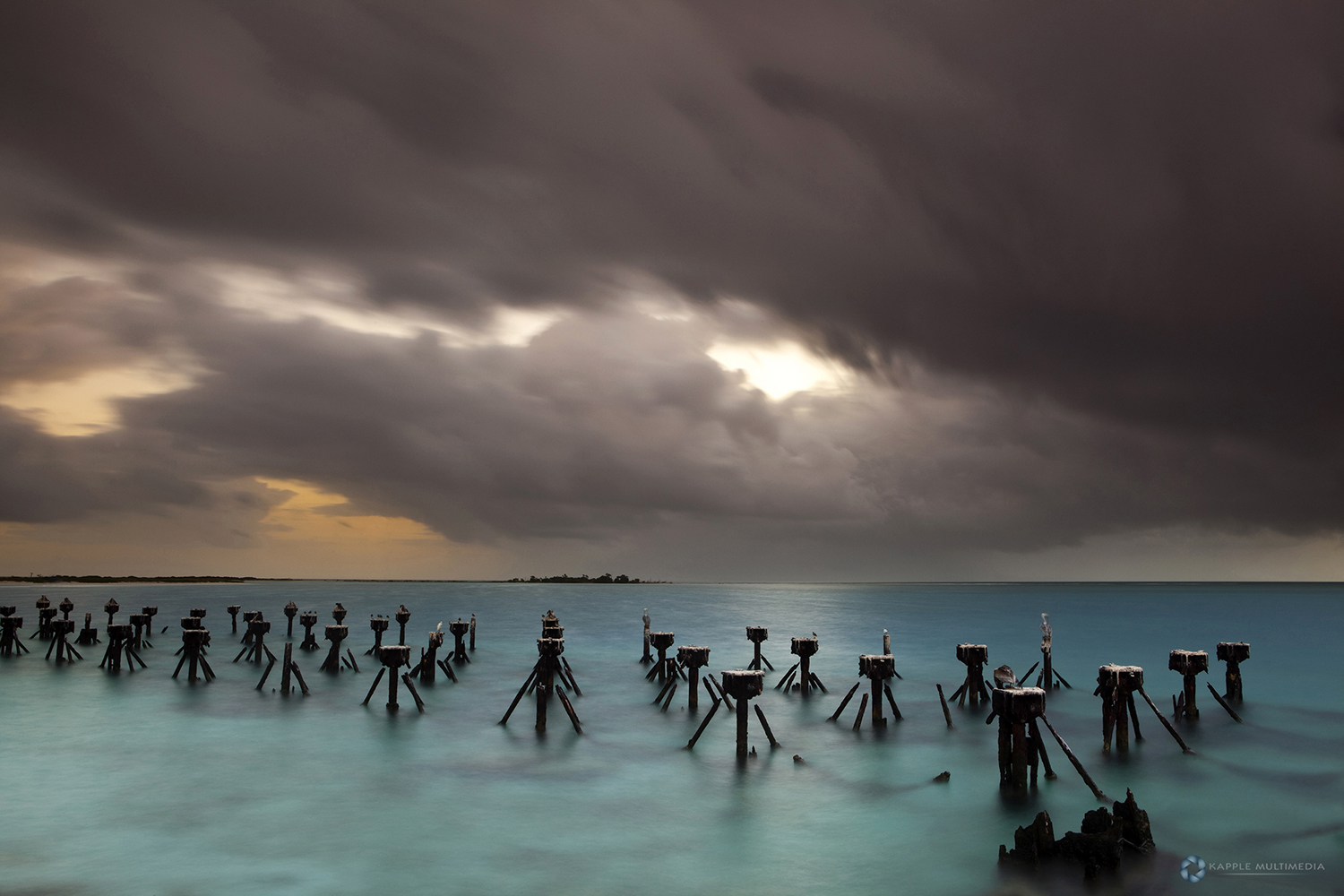 One of the mornings I had some stormy weather which made one of my favorite shots from the place. It was a long exposure and the clouds show a lot of motion over the dilapidated pier posts in the bay. Really liked how the mood of this shot turned out with the turquoise color of the water. Was not a person around until the first plane arrived with the first group of passengers.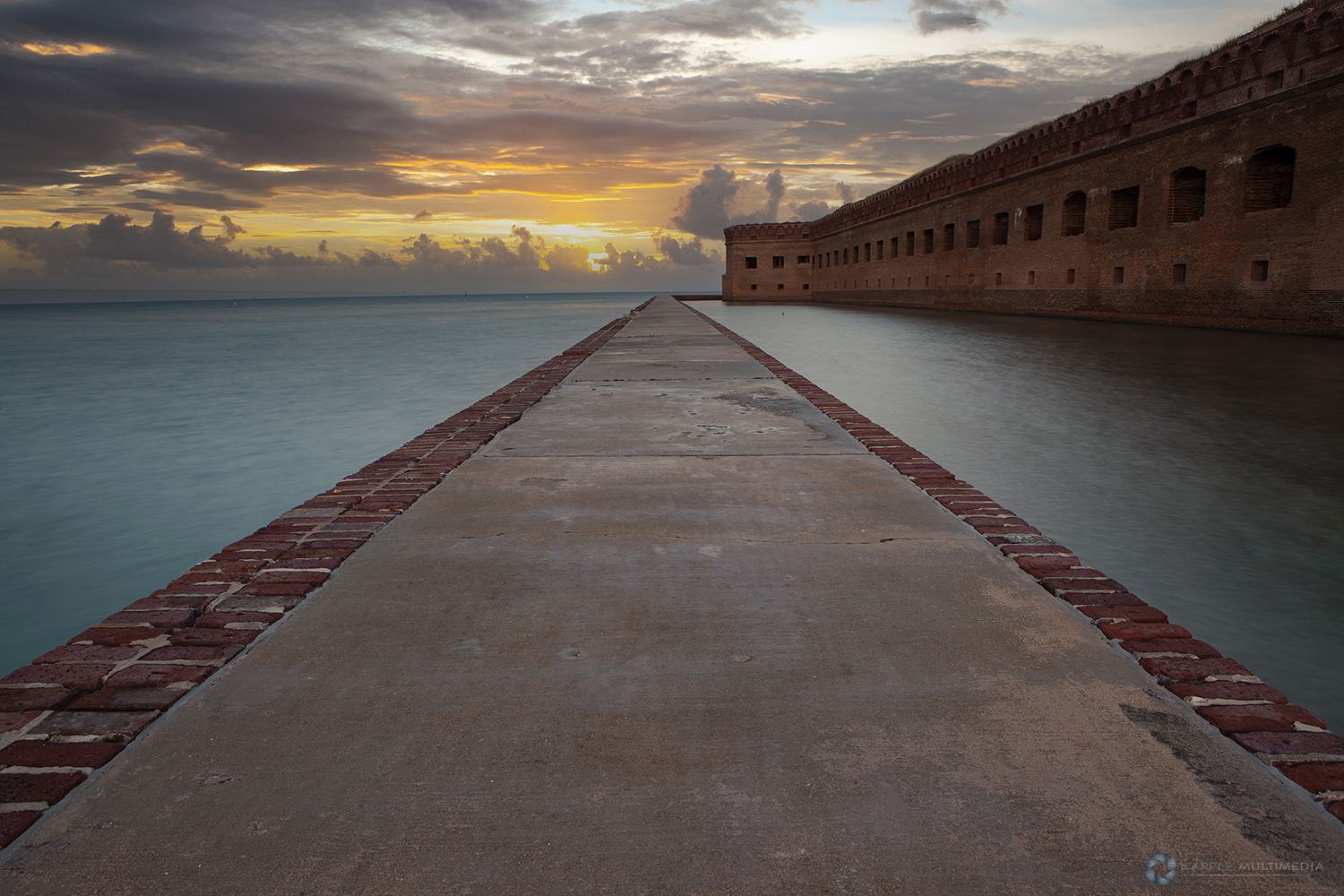 This trip was during the Christmas winter break, but still every morning and sunset there were perfect clouds. And the temperature was perfect. During the day I spent most the time snorkeling and eating at the campsite. The campsites are in a small wooded area and the tourists from the boats and planes do not usually venture into this area. Towards the evening I would walk around the old fort deciding  where my sunset shots would be as the crowds started to thin out.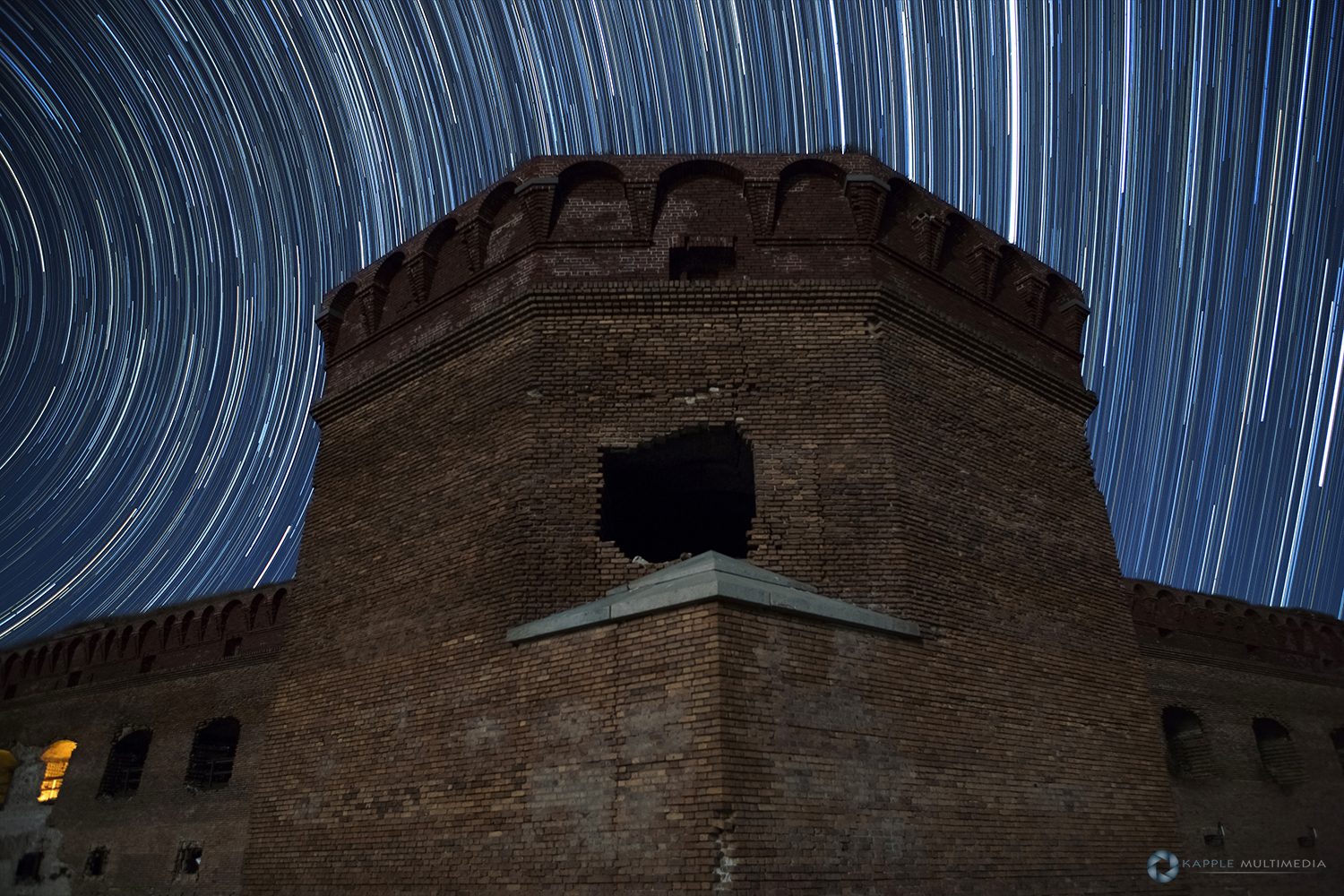 The night time becomes magical as there is not a soul around. Walking around the mote surrounding the fort gave you an eerie feeling as the water splashed up around it. Spending two nights here I came away with a lot of good night shots. And the moon would set about 1 am.
Well, this is a pretty good general overview of some of the trips to the Keys. If you have any questions feel free to email me. I get about 10 emails a week from people traveling America and are asking for more info and am always willing to help. You will find my email on my contact page.