Over Labor day weekend I put on a Photography workshop out of Dallas Texas and took a group of photographers on a 13 hour drive to the Badlands of New Mexico. Our destination was The Ah-shi-sle-pah Badlands, The King of Wings and Aztec Arch also known as Cox Canyon Arch in north central New Mexico.
We had some nice clouds for a good sunset, and since I was not real happy with my shots at sunset during my first trip to Ah-shi-sle-pah, we headed there first and shot on into the night. We were smart and breadcrumber our way from the car with glow sticks so we could find our way back easily. But I also had a GPS as well as night vision, so I was not too worried. But for those of you who might not have night vision or a GPS, glow sticks are a pretty smart idea to use if your out at night.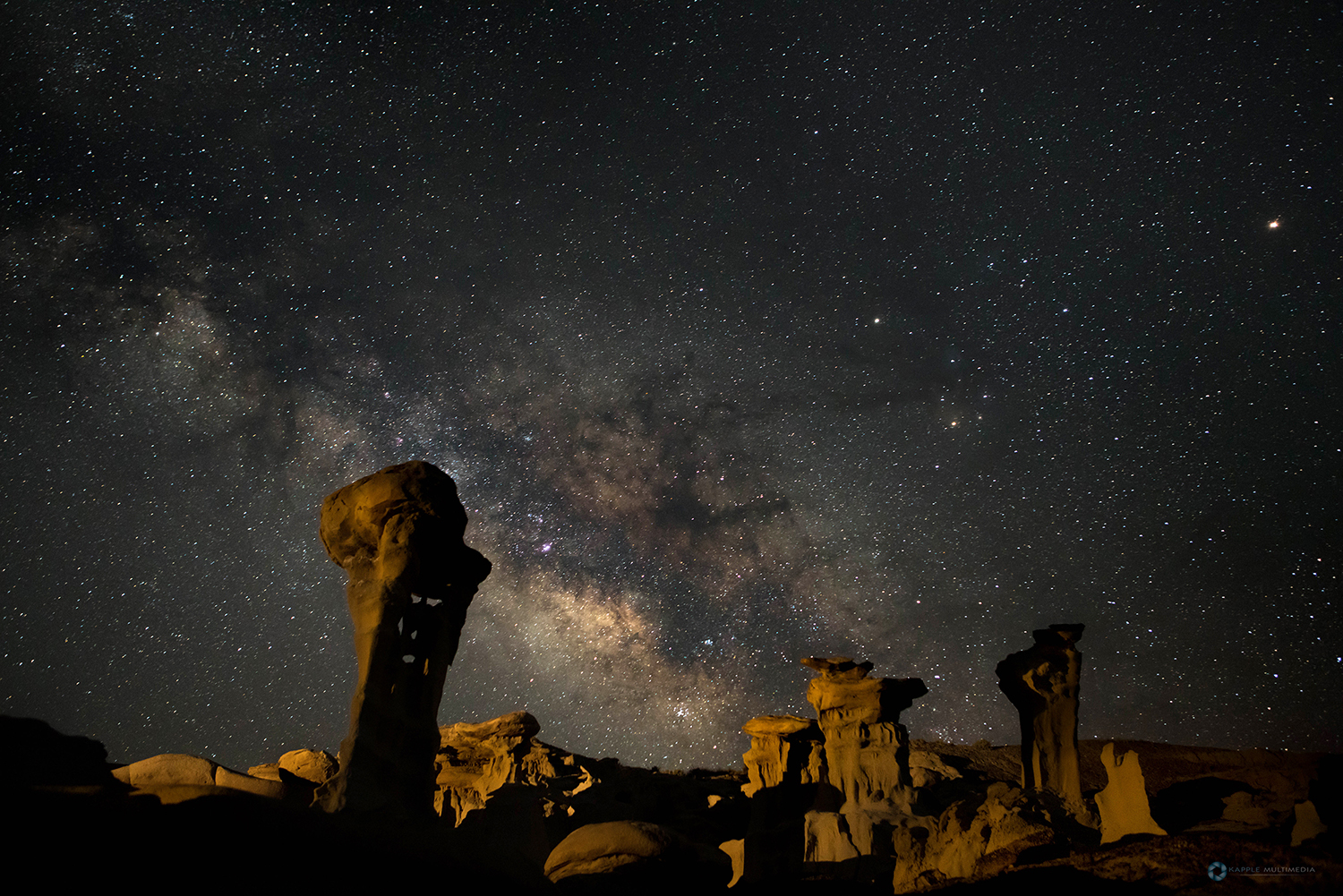 Next we did a short drive out and hiked to a location called Alien City right next to the The Ah-shi-sle-pah Badlands. Got some great Milky way shots and night. Spent about 3 hours here all total shooting into the night.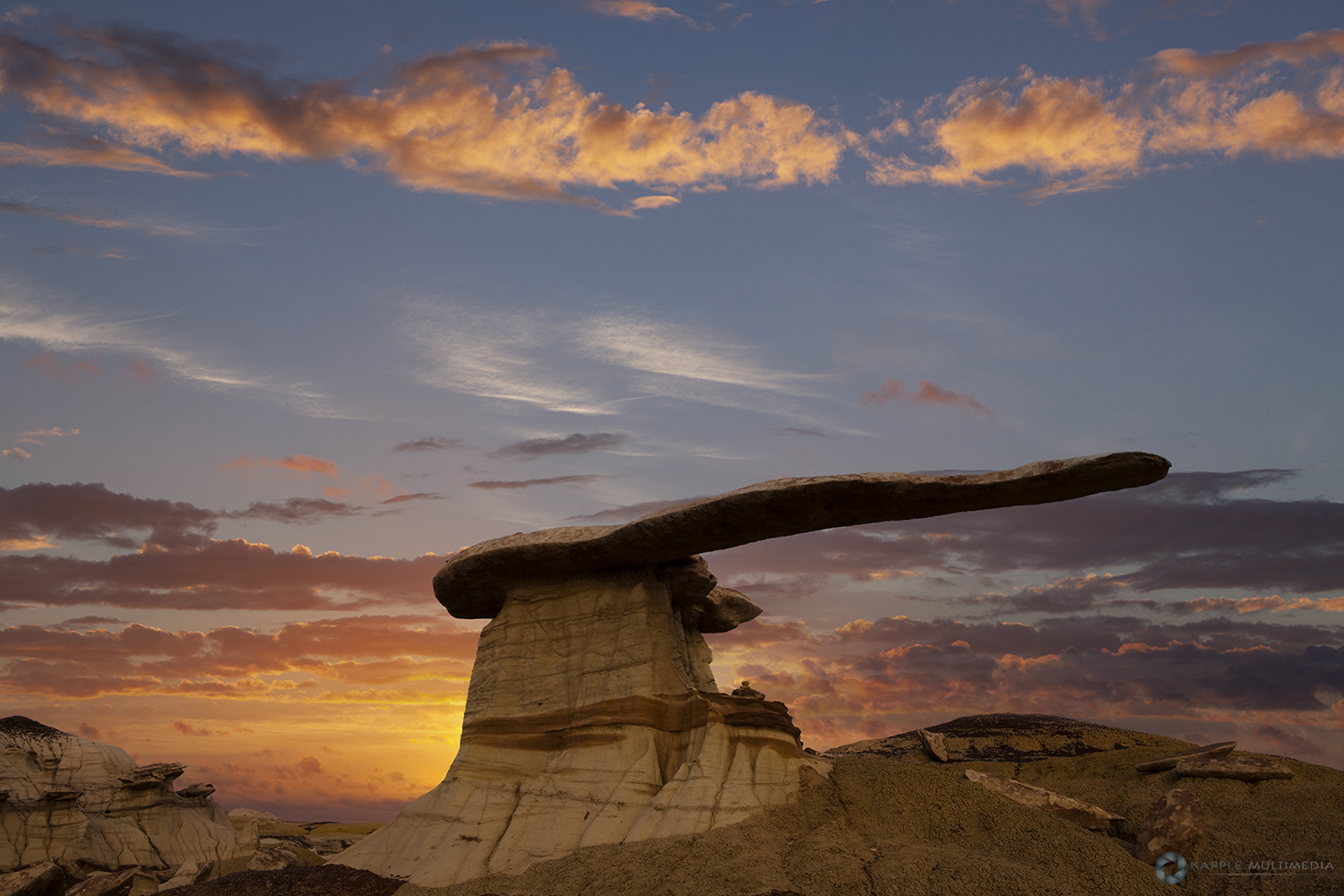 From here we drove to The King of Wings. I had been there three other times and know the area pretty well. But I always got skunked out of doing my star trails there due to clouds. Even though I got some great sunset and sunrise shots from the trips before, I just could not let it go until I got the star trails. Initially, my original shot of the King of Wings consists of over 250 shots stacked, but for this shot posted, I used only half of them.
We covered all this on one night. The next day we hung out and got some rest in Bloomfield and recharged batteries for our trek to photograph Aztec Arch in Cox Canyon. This arch is very easy to find and we had no problems. But you do have two 10 foot ledges to climb. So be extra careful coming back down in total darkness. Here again, we used to the glow sticks to mark where the cliffs edge was just in case. But it was a very easy short hike.
We arrived early to get a sunset shot and then hung out there for several hours. We ended up doing three different time-lapse shots and single shots with the milkyway. In the beginning, we had about a quarter moon to help illuminated the landscape. Then as the moon left us, we lit up the area with a Colman lantern.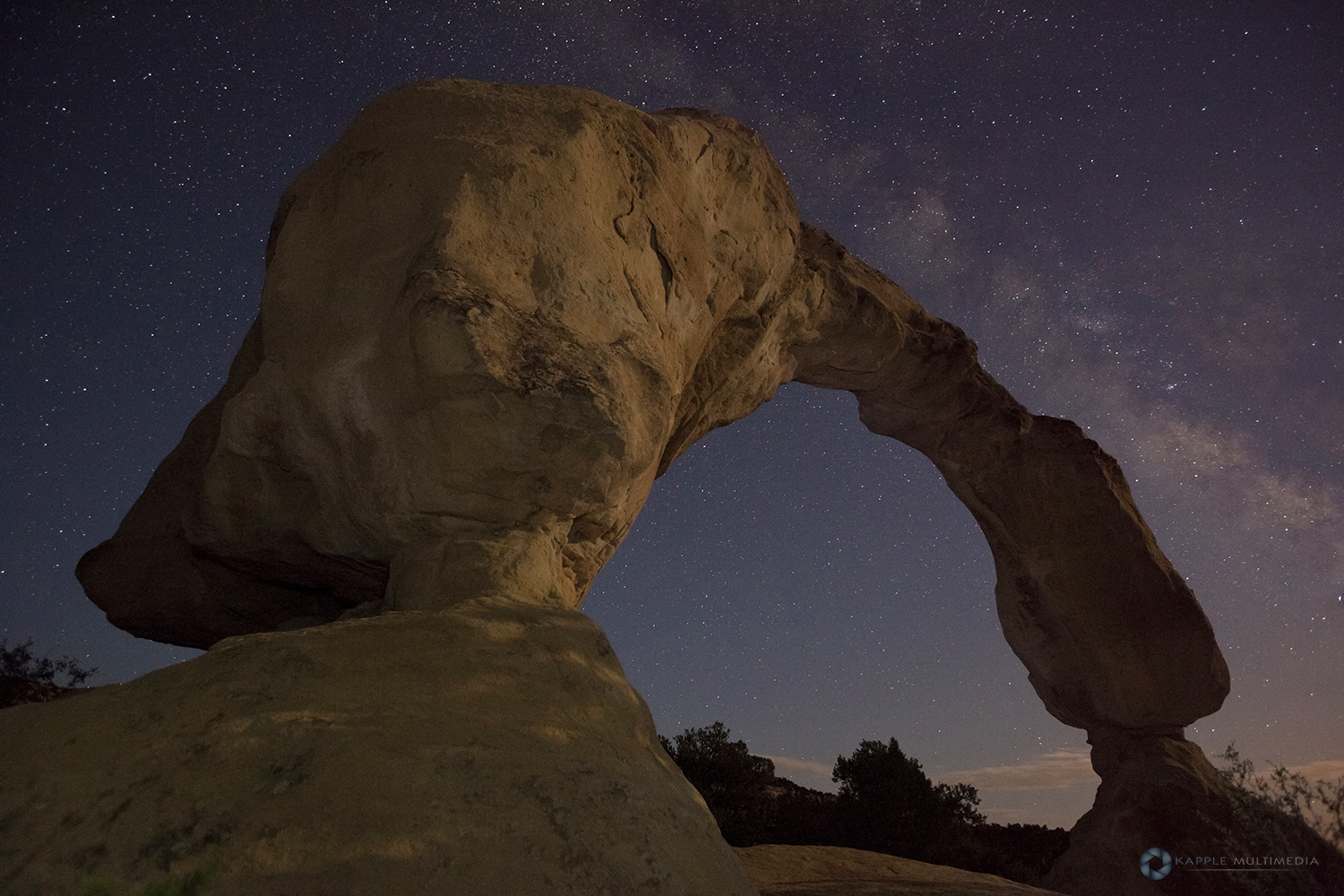 The next day we set out for Aztec Arch right on the border of New Mexico and Colorado. We traveled a few hours north on highway 550 and exited to county road 2300. Took that road to RD 2310 a few more miles north and parked here at this location. 36°59'47.5″N 107°54'34.1″W. From here it is just a short scramble up the cliffs to this location where Aztec Arch is located. 36°59'52.3″N 107°54'33.1″W
We spent the evening watching out for snakes and on into the night doing star shots and time-laps of the arch.