New images are up along with GPS coordinates of some good photographic spots along the California Coastline, Pacific Coast highway 1. Some are common and some are not. I had only 5 days to scout the area for another upcoming trip but came away with a lot of great images.
Areas I got to photograph were areas around San Francisco at night, Bowling Ball Beach, Mendocino, Goat Rock State Park, Coastal spots north of Bodega Bay, McWay Falls, Big Sur, Pfeiffer Beach and the coastline around Santa Cruz.
McWay Falls was the real highlight of the trip as I ended this journey, getting very clears skies that evening and on into the night. I then went back to Pfeiffer Beach for more night shots, but the fog was starting to roll in and obscure the night sky.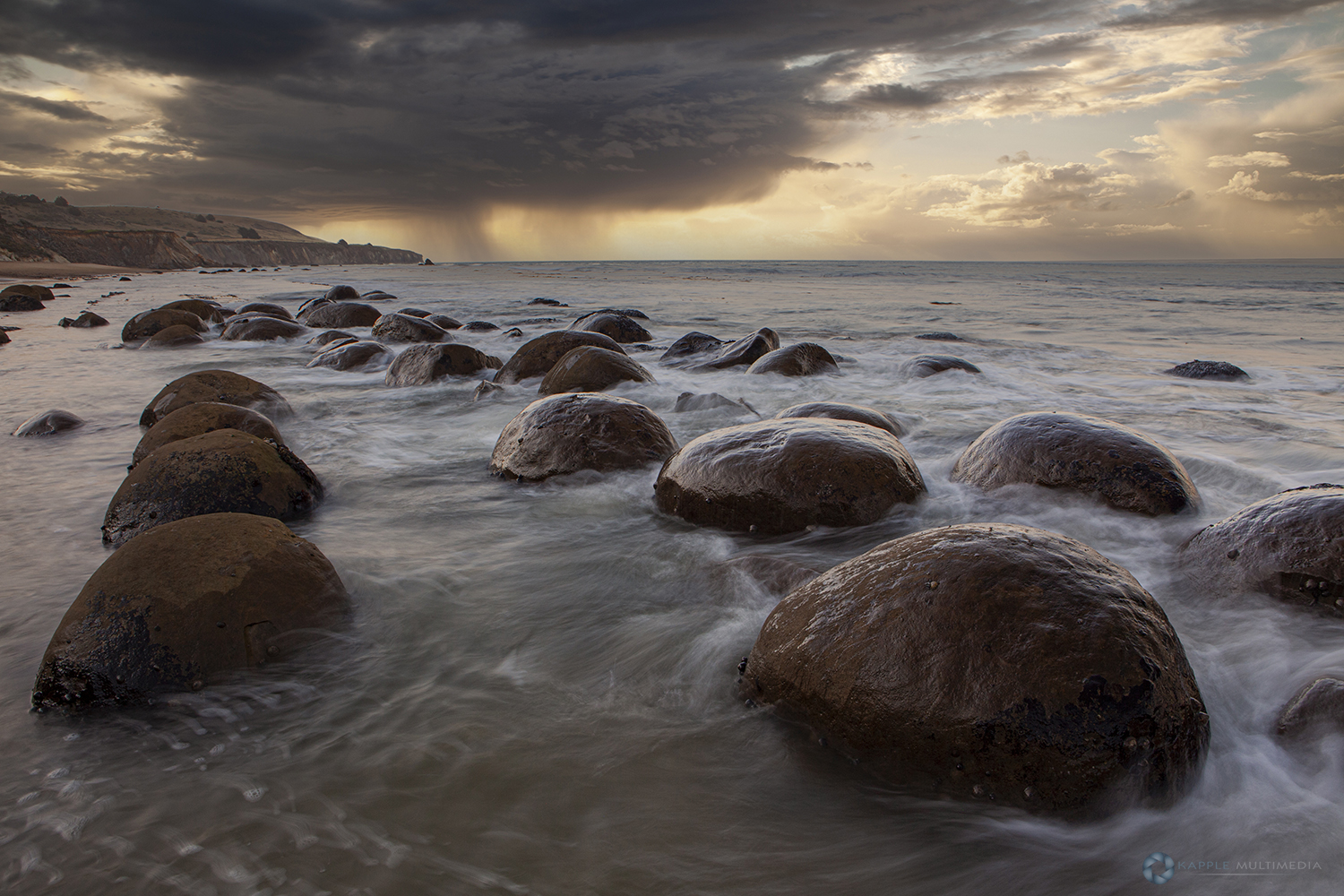 Bowling Ball Beach was one of my main focal points on this trip. Unfortunately as I flew in the previous night, I spent too much time photographing areas in San Francisco and the Golden Gate Bridge. As time was lost in these areas, I barely made it here for sunrise. I recklessly traveled over 90 miles an hour up Hwy 101 and exited near Geyserville taking Skaggs Spring Road to  Hwy 1.Headed north to the pullout to reach Bowling Ball beach as the light was coming up for sunrise.
As a important point for your travels here, when you arrive at the parking area on the side of the road, there are two paths to take. Make sure you take the northern path, because I took the southern path which dropped me off just south of the beach. And as the sun was starting to come up, I could not back track in time and I had to traverse this rock point and between the crashing waves. 38°52'05.7″N 123°39'22.1″W.
Once I made it around the point, I was in a dead run to reach the boulders that make Bowling Ball Beach. I barely made it in time but the effort paid off with great clouds and light. This was the start of a 5 day marathon trip as I would try and hit as many places as I could and be there for sunset or sunrise, with a few night shots along the way, as I just slept in the car the entire trip.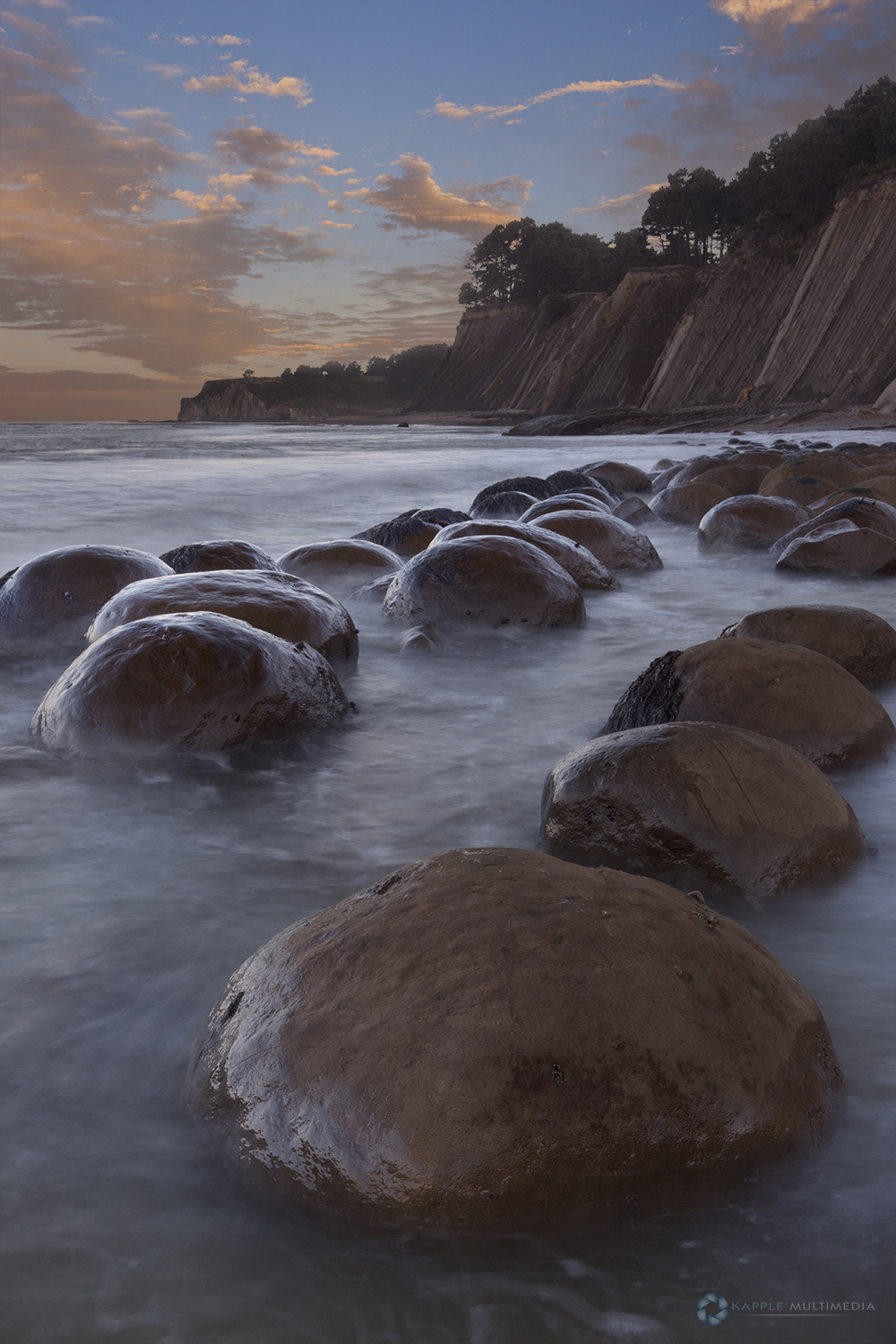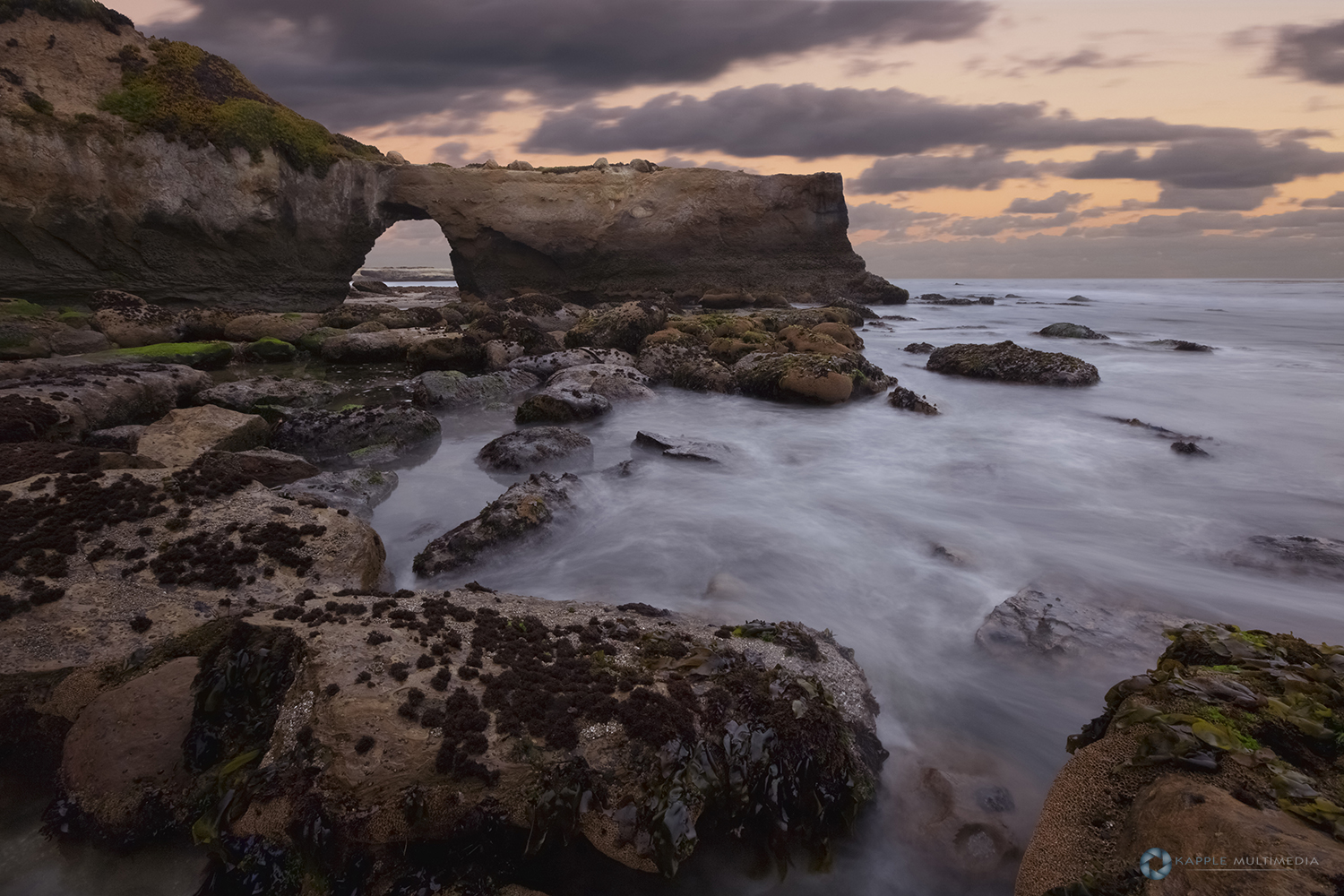 My last day was spent around the Santa Cruz area after leaving McWay Falls. I spent the morning around the arch photographing spots here. 36°57'05.8″N 122°01'54.2″W
Then spent the day photographing the surfers on a cliff at Lighthouse Point. Was a grate spot overlooking them as they rode the waves. Then as the sunset hours came in I relocated to this spot near Chris's Cove. 36°57'02.7″N 122°02'36.6″W